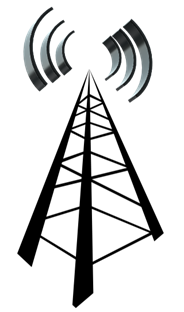 iTSware.net
The Primary Web Site for
SubCarrier Systems Corp. (SCSC)

SCSC is adding a new business model of selling end products to integrators and consumers. Our consultancy services will remain, but we will be re-purposing the iTSware site from its historical role as a reference point for various standards. Links to content that may be cited in procurements have all been maintained, but are no longer public.
We are now creating two sites to better serve our different end user communities.
USE-SNIP.com is focused on the firm's work with differential GPS (DGPS) and in various real time kinematic (RTK) filters. Download and support for our simple NTRIP caster (sNTRIP) - now called SNIP - will be provided there, as well as our commercial product offerings. Our uBlox L1 only RTK products can be found there as well. Client connections to our open NTRIP caster corrections and 24/7 network monitoring can be found at several regional sites.  We use an Open NTRIP Caster for users at: NTRIP.iTSware.net
If you are seeking our NTRIP Caster software in order  to run your own corrections network for ground vehicles, aerial drones, DSRC deployments or other high precisions applications, seek here.
DSRCtools.com is focused on the needs of the DSRC message set deployment community. Those interested in the SCSC free toolkit which supports encoding and decoding the ASN.1 of SAE J2735 and related messages may seek there. On-line and downloadable tools for validating and decoding your own well-formed SAE DSRC messages can be found there as well. Access credentials for tools such as the Map Engine for MAP/SPAT/BSM processing can be made by prior arrangement.
The SCSC team (Mr. David Kelley) is the editor of the SAE DSRC message set,  including the J2735 data dictionary and other ITS standards. In order to assist others, questions about the content and the correct use of these message set standards are best directed to the SAE DSRC Technical committee where SCSC can provide answers in conjunction with other subject matter experts.
The official normative ASN.1 of the SAE J2735 DSRC message set is now available directly from SAE here.
About the firm:
SCSC is a small consultancy comprised of experts in the design of high accuracy Differential GPS for Automotive applications and in the use of Dedicated Short Range (DSRC) ITS Standards such SAE J2735. We are acknowledged subject matter experts in the various standards used in the Intelligent Transportation Systems (ITS) community, having written many of them. This market is often referred to as the Telematics space.

Our client base is made up of a blend of State and Federal transportation developers (roadway owner / operators), Standards Developing Organizations such as SAE and IEEE, and Automotive OEMs and Tier suppliers operating throughout the world. We are located in Glendora, California.

Please direct inquires to Ph: 888_950_8747 , Fax: 888_613_0757 or at: admin[@] ITSware.net Of course, please remove the brackets if you are in fact a human.